•
Economic Collapse ends credit as we know it!
•
Dollar Collapse lowers Living Standards especially for whites.
•
End of Fast food Industry
•
End of Automotive Industry
•
Banks and Insurance Companies Close.
•
Police Race Wars come to an end. Resulting in the disarmament of most cops while armed Military and Federal Police take their place.
•
New Madrid Earthquake and Tsunami after planned Comet made to strike Atlantic Ocean kills 50+ Million Americans. (Jeremiah 46:19-23).
•White Racists will take advantage of the chaos and start attacking and killing people. They will do this 2 additional times.
•Oppositional forces will rightfully fight against them and will falsely be called "Communists" by agents of the Russians.
•This will only reinforce "military as police" on US streets
New Madrid
Jeremiah 46:19-23
19

O thou daughter dwelling in Egypt, furnish thyself to go into captivity: for Noph shall be waste and desolate without an inhabitant.
20

Egypt is like a very fair heifer, but destruction cometh; it cometh out of the north.
21

Also her hired men are in the midst of her like fatted bullocks; for they also are turned back, and are fled away together: they did not stand, because the day of their calamity was come upon them, and the time of their visitation.
22

The voice thereof shall go like a serpent; for they shall march with an army, and come against her with axes, as hewers of wood.
23

They shall cut down her forest, saith the

Lord

, though it cannot be searched; because they are more than the grasshoppers, and are innumerable.
Law professor warns: Congress must act on growing sexbot industry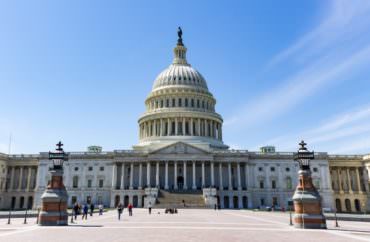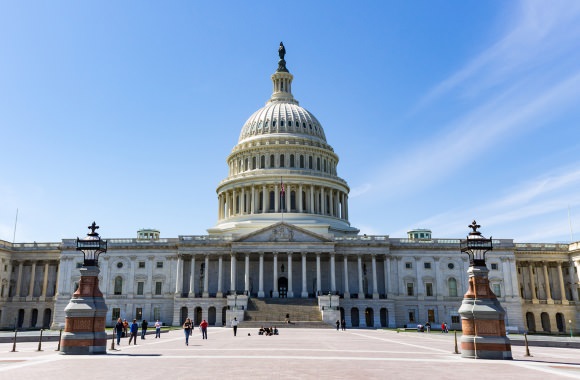 As the sale and use of lifelike sex robots that allow people to simulate rape continues to gain steam, one famed law professor is sounding the alarm.
John Banzhaf, a well-known activist professor of public interest law at George Washington University Law School, says experts disagree on the consequences of allowing people to engage in mock acts of rape with humanoid dolls, and lawmakers should vet this issue as soon as possible.
Saying there's evidence rape sexbots may significantly increase the chance of rape to real women, the law should "no longer stand by and blindly ignore a major potential problem by doing nothing," he said in an email to
The College Fix.
Sexbots, especially those which can be programmed to act as if they are being raped, and those which act and appear to be young children, are already here and in use, Banzhaf said.
"The obvious first step would be to have hearings and do studies to determine just how serious the threat is, whether there are any real benefits to having sexbots programmed to simulate being raped, and then what if any new laws, regulations, etc. might be appropriate," he said.
Banzhaf is no stranger to successfully pushing for government regulation. He "helped drive cigarette commercials off the air" and was one of the masterminds behind lawsuits against the tobacco industry, his faculty bio
states
. More recently he used similar techniques to target the obesity epidemic. His legal activism course is also known as "Sue the Bastards,"
according
to one report.
Now he's turned his critical legal eye to sexbots.
He said in a recent news release that the consequences of permitting the sale, distribution and use of sexbots to "perverts" and convicted or potential rapists should be reviewed.
"So, as science fiction of the type depicted in HBO's Westworld is rapidly becoming reality, these are just some of the legal concerns regarding the brave new world of robot sex, where the law may well have to play catch up, just as it did with artificial insemination, host mothers, drones, and other developments," he wrote.
Banzhaf, in his email to
The College Fix
, acknowledged not all experts agree on the impact of the growing sexbots craze, and some have suggested sexbots programmed to act as if they are being raped might even help to reduce rape by permitting men with such inclinations to act out their fantasy desires in non-harmful ways.
"However, other experts have suggested that sexbots programmed to act like they are being raped may well lead to more not fewer rapes; that permitting men to act out their rape fantasies will only stoke their desires and provide a bridge from mere idea to acting out with a sexbot and then to actually engaging in a real rape with a real woman," he told
The Fix.
Sexbots, already in use in European brothels, can be intentionally set to "frigid" mode in which the user must effectively rape the robot because it will resist advances. Some robots are also manufactured as "ultra-realistic" child-like figures, according to Banzhaf and a
report
published by the Foundation for Responsible Robotics.
As a
New York Times
op-ed
noted
: "we should no more be encouraging rapists to find a supposedly safe outlet for it than we should facilitate murderers by giving them realistic, blood-spurting dummies to stab…to make such a solution available is to risk normalizing rape by giving it a publicly acceptable face."
Banzhaf posits that Congress should investigate the risks and consequences that the unregulated sale of sexbots poses by examining the opinions of experts and holding hearings on the issue. Possible regulations include restricting sale of sexbots to law-abiding citizens 18 years or older, or attaching warnings about the potential consequences of use.
"If these sexbots do pose significant risks to women and/or to young children, but no action is taken now," Banzhaf concluded in his email to
The Fix
, "it may be too late if we wait until millions are already in the hands of actual or potential rapists, actual or potential child molesters, etc."
Numbers 31
13
And Moses, and Eleazar the priest, and all the princes of the congregation, went forth to meet them without the camp.
14
And Moses was wroth with the officers of the host,
with
the captains over thousands, and captains over hundreds, which came from the battle.
15
And Moses said unto them, Have ye saved all the women alive?
16
Behold, these caused the children of Israel, through the counsel of Balaam, to commit trespass against the LORD in the matter of Peor, and there was a plague among the congregation of the LORD.
17
Now therefore kill every male among the little ones, and kill every woman that hath known man by lying with him.
18
But all the women children, that have not known a man by lying with him, keep alive for yourselves.
The 6 most dangerous synthetic drugs on the market
Synthetic drugs are dangerous man-made drugs created to mimic the effect of controlled substances. These drugs come in different forms such as:
herbs
liquids
pills
powders
Overdose deaths from synthetic drug abuse are becoming more prevalent in our country, particularly among the younger generation. People who abuse synthetic drugs are putting themselves at grave risk because they do not know the origin or chemical makeup of the drug and may often overdose and die from a single dose.
So, what are the most dangerous synthetic drugs currently in use? What are the relative risks of using them? More here, with a section at the end for your questions or comments.
What Are Synthetic Drugs?
Synthetic drugs are man-made drugs created to mimic the effects of controlled substances. Most of the synthetic drugs are manufactured in clandestine laboratories in China. The substances are then smuggled in bulk into the United States and packaged for individual sale.
Synthetic Drugs are often sold in convenience stores or on the street in colorful packaging with catchy names to appeal to the younger generation. The drugs are also illegally distributed in shops that sell drug paraphernalia and over the Internet.
DRUG 1: Synthetic marijuana
One of the most commonly used synthetic drugs in the United States is
synthetic cannabinoids
. Synthetic cannabinoids are also commonly known as "
Spice
" and "
K2
". These chemicals are synthesized in clandestine laboratories to simulate the biological effects of THC, the main psychoactive ingredient in marijuana.
Spice is often referred to as
synthetic marijuana
because it is sold as a plant material that looks similar to ground marijuana. During preparation, the herb-like material is sprayed with dangerous chemicals, which are ultimately ingested by the user when smoking the substance.
1. JWH-018
2. JWH-073
3. JWH-200
4. CP-47, 497
5. cannabicyclohexanol
Still, drug traffickers will use any chemical substance at their disposal to manufacture these drugs, regardless of their toxicity.
Some common street names for Spice and K2 are:
Bliss
Black Mamba
Fake Weed
Genie
Mojo
Scooby Snax
Zohai
The packaging for synthetic drugs is typically labeled with the warning, "Not for Human Consumption." This is deliberately printed to benefit of the vendor, in an attempt to provide protection from criminal prosecution. Websites market and sell Spice and K2 as incense, but they are actually sold specifically with the intent of human ingestion for getting people high.
DRUG 2: Bath salts or cathinones
Cathinones, also commonly known as "
bath salts
", can produce pharmacological effects similar to MDMA (Ecstasy), methamphetamine and cocaine. Synthetic cathinones are usually in powder or crystal form and are ingested by snorting or swallowing the substance. Negative side effects of synthetic cathinone use include:
heart attack
kidney and liver failure
paranoia
panic attacks
abnormal breakdown of muscle tissue
Cathinones are typically manufactured in clandestinely laboratories in China and smuggled into the U.S. Bath salts are then sold over the internet or in convenience stores. The packaging is colorful with catchy names to appeal to the younger generation. Some brand names of bath salts are "Ivory Wave", "Red Dove", "Zoom", "Vanilla Sky", "White Lightning", "Scarface" and "Hurricane Charlie". These drugs contain amphetamine-like chemicals such as MPDV (methylenedioxypryrovalerone), mephedrone, and pyrovalerone.
DRUG 3: Fentanyl
There is a
Food and Drug Administration (FDA)
approved version of fentanyl sold and legally administered by physicians in the United States.
Fentanyl
is the most potent pain killer available for use in medical treatment. Fentanyl is 50-100 times more potent than morphine and up to 50 times more potent than heroin. Fentanyl is principally used to treat severe pain in cancer patients and is used as an anesthetic during surgery.
On March 18, 2015, the DEA (Drug Enforcement Administration) issued a nationwide alert on fentanyl as a threat to health and public safety. Fentanyl is a dangerous, powerful Schedule II narcotic responsible for an epidemic of overdose deaths within the United States. During the last two years, the distribution of clandestinely manufactured fentanyl has been linked to an unprecedented outbreak of thousands of overdoses and deaths.
The overdoses are occurring at such an alarming rate, DEA issued an officer safety alert for law enforcement. Just touching fentanyl or accidentally inhaling the substance during enforcement activity or while field testing the substance can result in absorption through the skin. This is one of the biggest dangers law enforcement face with fentanyl. The onset of adverse health effects is very rapid and profound, usually occurring within minutes of exposure. These can include:
coughing
disorientation
respiratory distress or cardiac arrest
sedation
While the FDA approved fentanyl continues to be illegally diverted into the hands of addicts, other synthetic versions of fentanyl are becoming more common and are causing havoc in the heroin community. Heroin users are unsuspectingly using heroin laced with fentanyl and are dying at alarming rates from overdoses throughout the U.S. Drug traffickers add synthetic fentanyl to heroin to increase its potency and ultimately increase sales and demand for the product.
The Dangers Of Acetyl Fentanyl
The most common version of clandestinely produced fentanyl is acetyl fentanyl which is an analogue of fentanyl, meaning it is chemically or pharmacologically similar to the FDA approved fentanyl. According to the DEA, acetyl fentanyl can be as much as 80 times more potent than morphine and 5-15 times more potent than heroin. This drug is likely to contain other unknown contaminants that can be fatal when consumed.
There is no existing sanctioned or authorized use for acetyl fentanyl. It is commonly produced in clandestine laboratories in China and Mexico and is commonly referred to on the street as "China-White". Acetyl fentanyl is usually an off-white power but may be sold in pill form to mimic the appearance of an oxycodone pain pill. Addicts who purchase oxycodone pills on the street may actually be buying and consuming fentanyl which is causing an explosion of overdose deaths throughout the country. Acetyl fentanyl sold in pill form is usually taken orally or crushed and administered intravenously with a hypodermic needle and syringe.
DRUG 4: LSD
LSD
, or lysergic acid diethylamide, was a commonly abused hallucinogen in the 1960's and is commonly referred to as "Acid". It is distributed in small tablets, capsules or gelatin squares known as "window panes". It is often sold on absorbent paper which is then divided into small squares decorated with designs or cartoon characters. It can be administered orally, intravenously or sublingually (dissolved under the tongue).
LSD users may experience severe anxiety, paranoia, and panic attacks occur during what are referred to as "bad trips". Since the drug alters perception, users may engage in dangerous behavior and harm themselves, being unable to differentiate between their imaginations and reality. LSD abuse has declined over the years and although still available from drug traffickers, it is less popular than other synthetic drugs.
DRUG 5: Molly
Molly
is a synthetic drug marketed as MDMA or
Ecstasy
. According to the DEA, only 13% of the Molly sold in the U.S. actually contains any MDMA. Molly is sold as a powder or in pill form and is ingested orally or by inhalation. The drug acts as a hallucinogen or stimulant.
According to the National Institute on Drug Abuse, use of Molly or
MDMA
can cause increased heart rate, heavy sweating, teeth clenching, chills and in some cases, a sharp increase in body temperature that can lead to organ failure and death.
DRUG 6: Is N-BOMe the most dangerous synthetic drug?
It would be difficult to pinpoint the absolute most dangerous synthetic drug because any synthetic drug may result in death from just one experimental use. However, N-BOMe, commonly referred to as "N-Bomb" or "Smiles", is certainly one of the most deadly synthetic drugs being sold on the street. Doses as small as a few grains of table salt can result in death. N-BOMe is so toxic that law enforcement officers are required to wear masks, gloves and glasses when handling the drug to avoid toxic exposure and possible fatalities during drug arrests involving this drug.
N-BOMe is a powerful synthetic hallucinogen sold as an alternative to LSD or mescaline (a hallucinogenic drug made from a cactus plant). There are several variations of this drug, but 25I-NBOMe, often shortened to "25I", is its most abused and potent form. Effects of only a tiny amount can last for up to 12 hours or longer.
N-bomb is sold in liquid or powder form or on soaked blotter paper similar to how LSD is sold. It has a strong bitter metallic taste, and some dealers add mint or fruit flavoring to make ingestion more tolerable. It is administered by injection, smoking the substance, sublingually, or by inhaling it. Drug traffickers often sell N-BOMe as LSD, when in fact, it is a completely different drug.
What Can Parents Do To Prevent Their Children From Abusing Synthetics Drugs?
1. Parents should monitor their children's behavior and have conversations with their children about the dangers of synthetic drugs. Communication and education are the foundation for prevention.
2. Parents can utilize websites and refer their children to websites such as justthinktwice.com. This website shares tragic stories about parents who lost their children to drug overdoses.
3. Parents should monitor their children when making any online purchases, or buying items from local convenience stores.
4. If you discover packets of synthetic drugs, you should question where they were purchased and turn the substances over to local authorities.
The dangers of synthetic drugs cannot be overstated to children and the key is to prevent experimental use before it occurs. This can be accomplished through an open line of communication between parents and their children.
10 The wicked shall see it, and be grieved; he shall gnash with his teeth, and melt away: the desire of the wicked shall perish.
Cell Phones More Dangerous than Cigarette Smoking
Cell Phones More Dangerous Than Cigarette Smoking
An increasing number of medical researchers, environment protection agencies, governments and individuals are concerned that wireless technology may be causing serious harm to people and the environment:
The country of Germany has recently (2007) warned the population to avoid wireless devices.
In September 2007, the EU's European Environment Agency (EEA) has issued warnings to all European citizens advising them to stop using WiFi and cell phones, citing fears that the ever-present use of wireless technology has the potential to become the next public health disaster on the level of tobacco smoking, asbestos, and lead in automobile gas (as reported by The BioInitiative Working Group).
The Israeli government recently banned the placement of antennas used for cell phone reception on residential buildings.
As little as 10 minutes on a cell phone can trigger changes in brain cells linked to cell division and cancer, suggests a new study conducted by researchers from the Weizmann Institute of Science in Israel and published in the Biochemical Journal. The changes they observed were not caused by heating of tissues.
Regular cell phone use raises the risk of developing a brain tumor for many users, according to a new Finnish study published online in the International Journal of Cancer. The study, conducted by numerous researchers from many universities, found firm corollary evidence that using a cell phone causes the risk of getting a brain tumor called a glioma to rise by 40 to 270 percent on the side of the head preferred for using the phone. (Those who used modern cellular phones for more than 2,000 hours in their lifetime had the highest risk increase. Surprisingly, the risk was highest among people under the age of 20.) This is the same type of brain tumor doctors discovered in Ted Kennedy's head. Malignant glioma is the most common primary brain tumor, accounting for more than half of the 18,000 primary malignant brain tumors diagnosed each year in the United States, according to the National Cancer Institute.
Prolonged cell phone use may damage sperm in male users, suggests a study by researchers at the Cleveland Clinic Lerner College of Medicine at Case Western Reserve University, Ohio. The discovery was made during an ongoing study of 51,000 male health professionals in the United States.
Pregnant mothers, who use cell phones 2-3 times per day, are found to give birth to children with malfunctioning cells. Also young children exposed to cell phone radiation are found to develop serious growth problems.
The media industry is the largest and most lucrative industry in the world, way bigger than oil. Almost every significant company is run, owned or heavily influenced by the 5 – 6 media giants. Cell phones make up a huge junk of that. Any attempt to blame cell phones for the massive increase of cancers in the world is ridiculed and squashed, just like cigarette smoking was not too long ago. Some people are OK with waiting until finally there is solid "evidence" that radio waves can cause cancer before they give up their beloved cell phones. Others continue using them just as many continue smoking, although the risks for the latter are known. It is really up to each individual to decide what to do about it. For me personally, there is no question about it. I detect harmful energies from a distance, and certainly when they come as close to my body as a cell phone does. I use my cell phone very rarely, and if I do, it's just for a minute or two. I never felt comfortable with them, long before research began to indicate that they are not harmless at all.
On a different note, certain US-States and countries in Europe are banning the use of cell phones while driving. In England, where cell phone use is prohibited while driving, is about to implement a new law that prohibits the use of hands-free phones as well. The government found that the phone use disorients the driver and increases the risk of accidents. The disorientation lasts for up to 10 minutes after use. In comparison, a conversation with another person in the car showed no such adverse effects. This may indicate that it is not the conversation (using hands-free car phones) that interferes with concentration, reaction and focused attention, but the brain's exposure to harmful rays. You are still exposed to these rays 2 to 3 feet away from you. The other explanation is that speaking to another person who is not physically present requires your brain to create an image of that person in your mind. Since the brain cannot compute and sustain two visuals at the same time, disorientation results. In other words, you can no longer focus on your driving and you may not react as readily, especially in situations of heavy traffic. Holding a phone to your ear also restrictions your peripheral vision, and you may not be able to see a car that is coming at you from the side.
Most users of cell phones and other wireless devices have no idea what low radiation can do to them, since it isn't tangible and only very few sensitive people experience a negative effect from them. Only when you stand in front of a radar device will you start perspiring/cooking from the inside out, just like food is cooked in the microwave oven. The heat is generated by the rapid movement of molecules (friction) and the braking down of molecular bonds. Each year, millions of birds are killed when they get too close to, or sit on, cell towers. And apparently, the same can happen to the human body when it is exposed to this type of radiation on a regular basis. After all, human cells are made of molecules and molecular bonds are broken and destroyed when exposed to radiation. Strong radiation can literally burn off the entire skin of a person from the inside out. Weak radiation does this more slowly and less dramatically. But as you may know, X- rays, CT-scans and microwaves are accumulative, and you can never tell when the body responds with a healing crisis, such as cancer.
Many people are very unsuspecting, unconcerned or naive with regard to their health. The incidence of chronic disease has moved from 10% to 90% in just 100 years. In may not be just one thing that causes these degenerative diseases, but a combination of factors. But yes, each factor becomes significant when combined with others.
Everyone must make their own choices and decide what's good for them and what isn't. There is no point trying to persuade someone, for this can cause resentment, a much more serious cause of illness than radio waves or cigarette smoking.
I am currently researching a simple device that can protect the body from the harmful rays and electromagnetic fields almost constantly surround and bombard us (e.g., cars, computers, cell phones, electric appliances, cell towers, fluorescent lights, harmful chemicals in foods and the environments, and other common stress factors). The device works instantly, and it may have enormous implications for the health and wellbeing of individuals and families. In the past 12 years I have tested nearly a dozen methods or devices that supposedly protect against cell phone radiation, with disappointing results. However, I am extremely exited about this one. In a few weeks I will have completed my research and I will inform you about the results. I will also post them on my web site.
The Neutralizer is a revolutionary scientific breakthrough and the first and only product of its kind proven to be 100% effective in eliminating the harmful effects of Electro Magnetic Field and Radio Frequency (EMF/RF) radiation emitted by cell phones and other electronic devices.
Genesis 19 King James Version (KJV)
19 And there came two angels to Sodom at even; and Lot sat in the gate of Sodom: and Lot seeing them rose up to meet them; and he bowed himself with his face toward the ground;
2 And he said, Behold now, my lords, turn in, I pray you, into your servant's house, and tarry all night, and wash your feet, and ye shall rise up early, and go on your ways. And they said, Nay; but we will abide in the street all night.
3 And he pressed upon them greatly; and they turned in unto him, and entered into his house; and he made them a feast, and did bake unleavened bread, and they did eat.
4 But before they lay down, the men of the city, even the men of Sodom, compassed the house round, both old and young, all the people from every quarter:
5 And they called unto Lot, and said unto him, Where are the men which came in to thee this night? bring them out unto us, that we may know them.
6 And Lot went out at the door unto them, and shut the door after him,
7 And said, I pray you, brethren, do not so wickedly.
8 Behold now, I have two daughters which have not known man; let me, I pray you, bring them out unto you, and do ye to them as is good in your eyes: only unto these men do nothing; for therefore came they under the shadow of my roof.
9 And they said, Stand back. And they said again, This one fellow came in to sojourn, and he will needs be a judge: now will we deal worse with thee, than with them. And they pressed sore upon the man, even Lot, and came near to break the door.
10 But the men put forth their hand, and pulled Lot into the house to them, and shut to the door.
11 And they smote the men that were at the door of the house with blindness, both small and great: so that they wearied themselves to find the door.
12 And the men said unto Lot, Hast thou here any besides? son in law, and thy sons, and thy daughters, and whatsoever thou hast in the city, bring them out of this place:
13 For we will destroy this place, because the cry of them is waxen great before the face of the Lord; and the Lord hath sent us to destroy it.
14 And Lot went out, and spake unto his sons in law, which married his daughters, and said, Up, get you out of this place; for the Lord will destroy this city. But he seemed as one that mocked unto his sons in law.
15 And when the morning arose, then the angels hastened Lot, saying, Arise, take thy wife, and thy two daughters, which are here; lest thou be consumed in the iniquity of the city.
16 And while he lingered, the men laid hold upon his hand, and upon the hand of his wife, and upon the hand of his two daughters; the Lordbeing merciful unto him: and they brought him forth, and set him without the city.
17 And it came to pass, when they had brought them forth abroad, that he said, Escape for thy life; look not behind thee, neither stay thou in all the plain; escape to the mountain, lest thou be consumed.
18 And Lot said unto them, Oh, not so, my Lord:
19 Behold now, thy servant hath found grace in thy sight, and thou hast magnified thy mercy, which thou hast shewed unto me in saving my life; and I cannot escape to the mountain, lest some evil take me, and I die:
20 Behold now, this city is near to flee unto, and it is a little one: Oh, let me escape thither, (is it not a little one?) and my soul shall live.
21 And he said unto him, See, I have accepted thee concerning this thing also, that I will not overthrow this city, for the which thou hast spoken.
22 Haste thee, escape thither; for I cannot do anything till thou be come thither. Therefore the name of the city was called Zoar.
23 The sun was risen upon the earth when Lot entered into Zoar.
24 Then the Lord rained upon Sodom and upon Gomorrah brimstone and fire from the Lord out of heaven;
25 And he overthrew those cities, and all the plain, and all the inhabitants of the cities, and that which grew upon the ground.
26 But his wife looked back from behind him, and she became a pillar of salt.
27 And Abraham gat up early in the morning to the place where he stood before the Lord:
28 And he looked toward Sodom and Gomorrah, and toward all the land of the plain, and beheld, and, lo, the smoke of the country went up as the smoke of a furnace.
29 And it came to pass, when God destroyed the cities of the plain, that God remembered Abraham, and sent Lot out of the midst of the overthrow, when he overthrew the cities in the which Lot dwelt.
Jeremiah 46:24-28
24 The daughter of Egypt shall be confounded; she shall be delivered into the hand of the people of the north.
25 The Lord of hosts, the God of Israel, saith; Behold, I will punish the multitude of No, and Pharaoh, and Egypt, with their gods, and their kings; even Pharaoh, and all them that trust in him:
26 And I will deliver them into the hand of those that seek their lives, and into the hand of Nebuchadrezzar king of Babylon, and into the hand of his servants: and afterward it shall be inhabited, as in the days of old, saith the Lord.
27 But fear not thou, O my servant Jacob, and be not dismayed, O Israel: for, behold, I will save thee from afar off, and thy seed from the land of their captivity; and Jacob shall return, and be in rest and at ease, and none shall make him afraid.
28 Fear thou not, O Jacob my servant, saith the Lord: for I am with thee; for I will make a full end of all the nations whither I have driven thee: but I will not make a full end of thee, but correct thee in measure; yet will I not leave thee wholly unpunished.